MGannSwing Indicator
The MGannSwing is a very powerful indicator depicting order flow and the constant battle between supply and demand very clearly. It utilizes W.D. Gann's swing chart construction rules for drawing waves on the chart. The waves produced by the Gann Swing find relevant high / low points and show in which direction price is trending. Since the waves are fractal in nature, the settings never have to be changed regardless of timeframe.
When combined with the Algorithmic Buy / Sell Signals, we have an extremely powerful indicator that paints a vivid picture to find entries based on order flow and imbalances. The rules are very easy to understand and it is clear when a wave will turn.
Technical Details
Gann used 2 bars to define a swing.
Swings are always drawn using High / Low of the bar.
Rules
2 bars with higher highs start an upswing
2 bars with lower lows start a downswing
Exceptions
If bar low is lower than previous swing low, start downswing
If bar high is higher than previous swing high, start upswing
Example 1: Crude Oil - 1 Minute Chart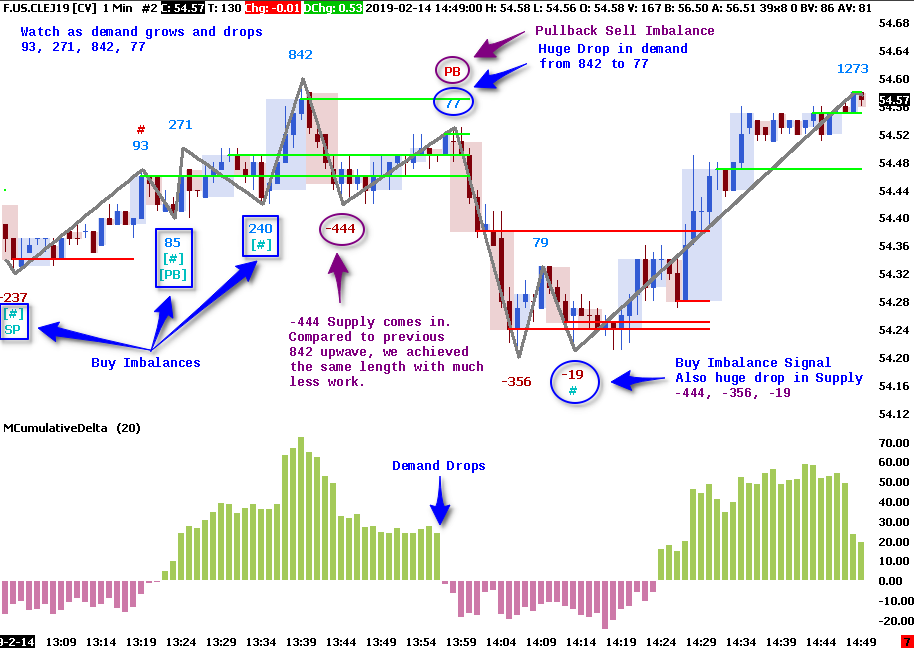 Example 2: Gold - 2 Daily Chart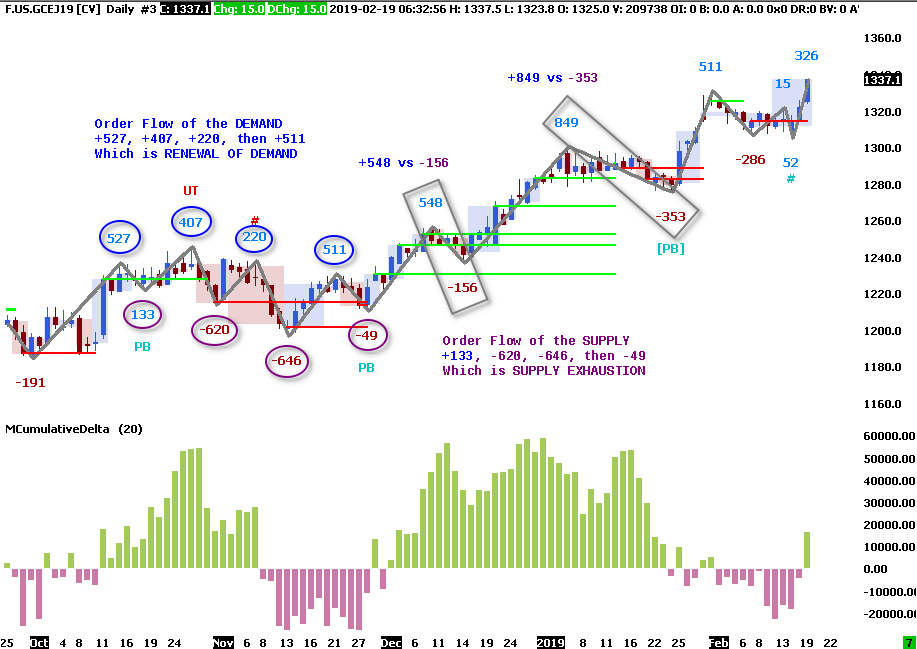 Example 3: E-mini Dow - 5 Minute Chart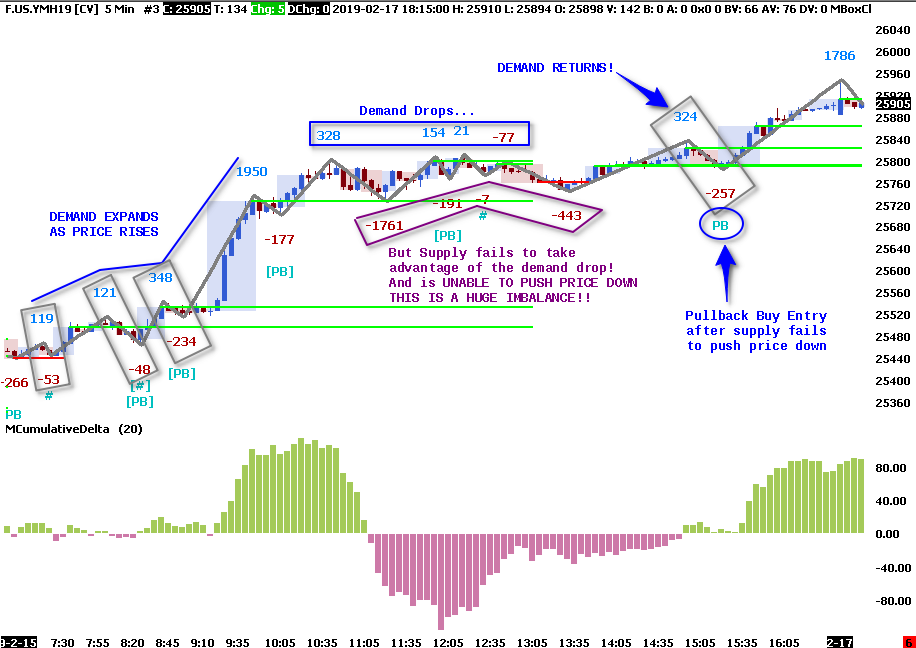 Example 4: FOREX - EUR/USD 4 Hour Chart (240 Minutes)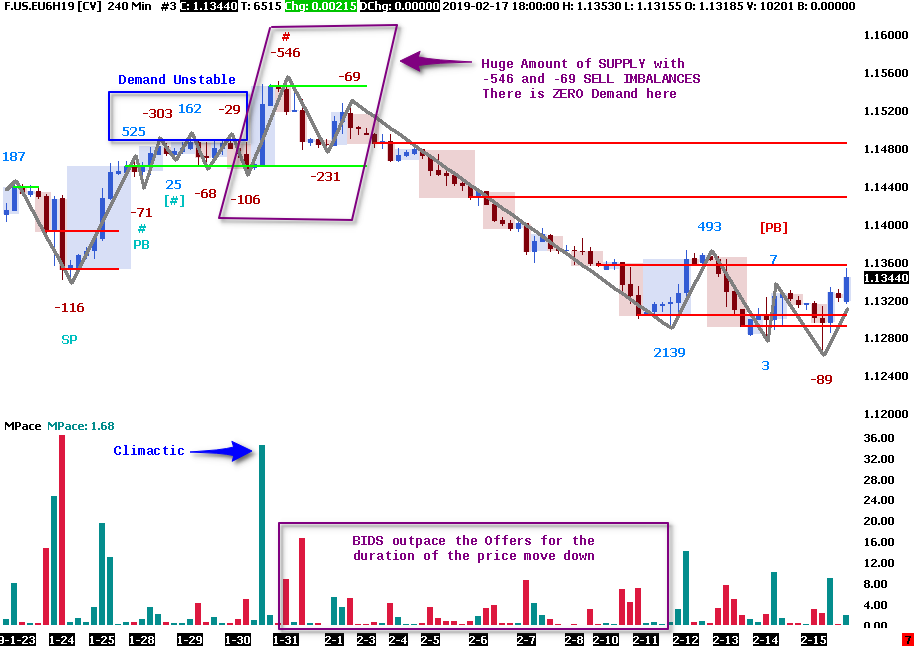 Example 5: E-mini Nasdaq - 1 Minute Chart