Springs & UpThrusts Signal
The Springs & UpThrusts signal analyzes wave and volume patterns to find turning points in the market. When combined with MCumulativeDelta / MAutoFloorCeiling, one can see areas that are either overbought or oversold and these make for great entry points. The best way to trade Springs & UpThrusts is when there is confluence with supply / demand.
How it works:
SP (Spring) - Buy Signal
UT (UpThrust) - Sell Signal
To achieve either a buy or sell signal, the Spring or UpThrust needs to be in range of price in the previous waves / area. It also analyzes volume and delta volume to filter out signals based on order flow. Literally the definition of the Spring is that it springs up like from a springboard. And likewise, an UpThrust thrusts upwards, but then quickly falls. 
When you see a Spring form, before taking the trade you should confirm that supply is diminishing and see some signs of the area being oversold. Likewise, when you see an UpThrust form, also check that demand in weakening or signs that the area may be overbought. Doing this will help you find optimal trade entries. The examples below illustrate these concepts.
Example 1: Crude Oil - 3 Range Chart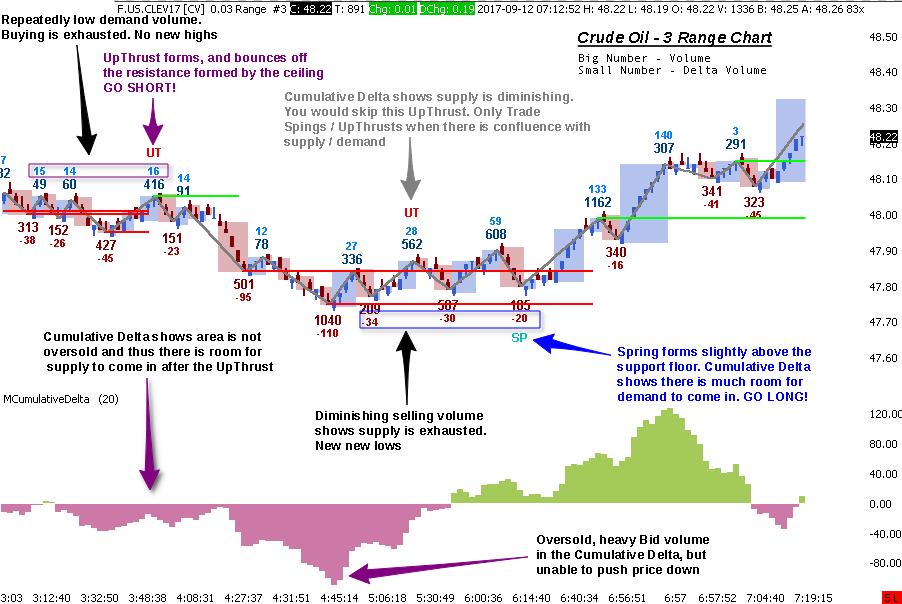 Example 2: Nasdaq - 200 Tick Chart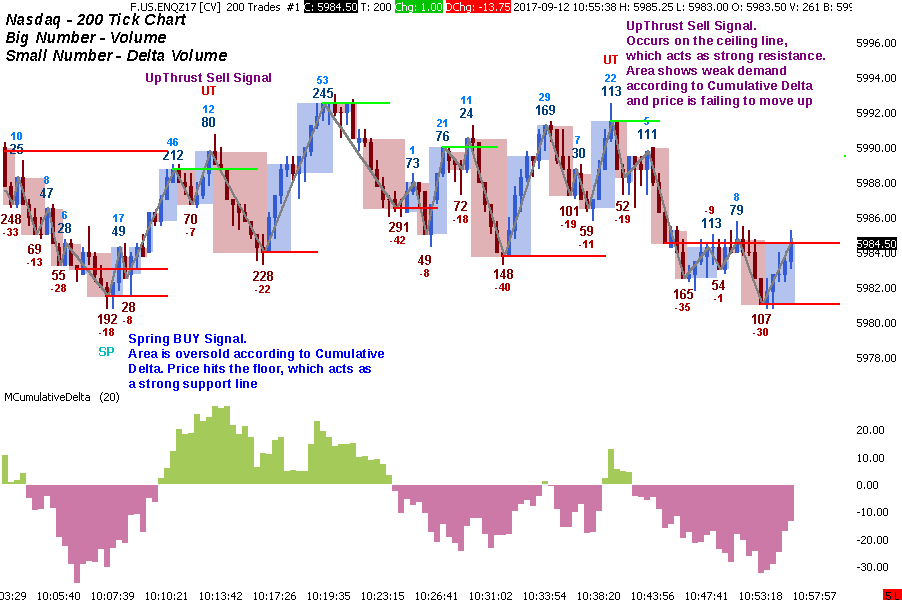 Example 3: FOREX - USDJPY M5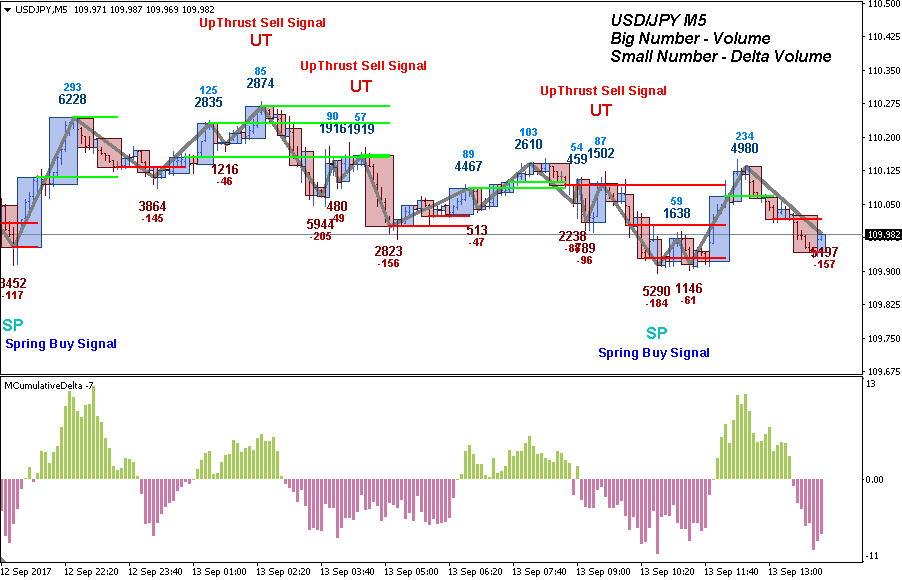 Example 4: FOREX - EURUSD M5